A country house in Tuscany
Podere Cortilla
Podere Cortilla
, a country house in Tuscany, which is true idyll amidst picturesque landscape. It is situated at an altitude of 250 m (820 ft.) on a mountain-side in Era Valley, near the historical etruscan town of Volterra. The upper Era Valley (Val d'Era) is one of the most beautiful landscapes of Tuscany with its typical hill formations and characteristic vegetation. Podere Cortilla is an azienda agrituristica, which is a tuscan farm where vacation homes are for rent. You can get wine and olive oil produced by Podere Cortilla directly from its fattoria. This is an ideal place for quiet holidays with abundant animal and plant life, surrounded by forest, meadows, olive groves, vineyards and grain fields. You can swim in the beautiful (14m x 7m/46ft x 23ft) swimming pool and enjoy the wonderful panoramic view. But Italy is more than sun and pool! Nowhere else can you can so exellently eat and drink. The beautiful Tuscan landscapes and historical cities are famous in the whole world. The near ancient Etruscan city of Volterra belongs to the most remarkable Tuscan towns. In our country house in Tuscany you leave your worries far behind.
Podere Cortilla – far more than a country house in the middle of the Tuscany…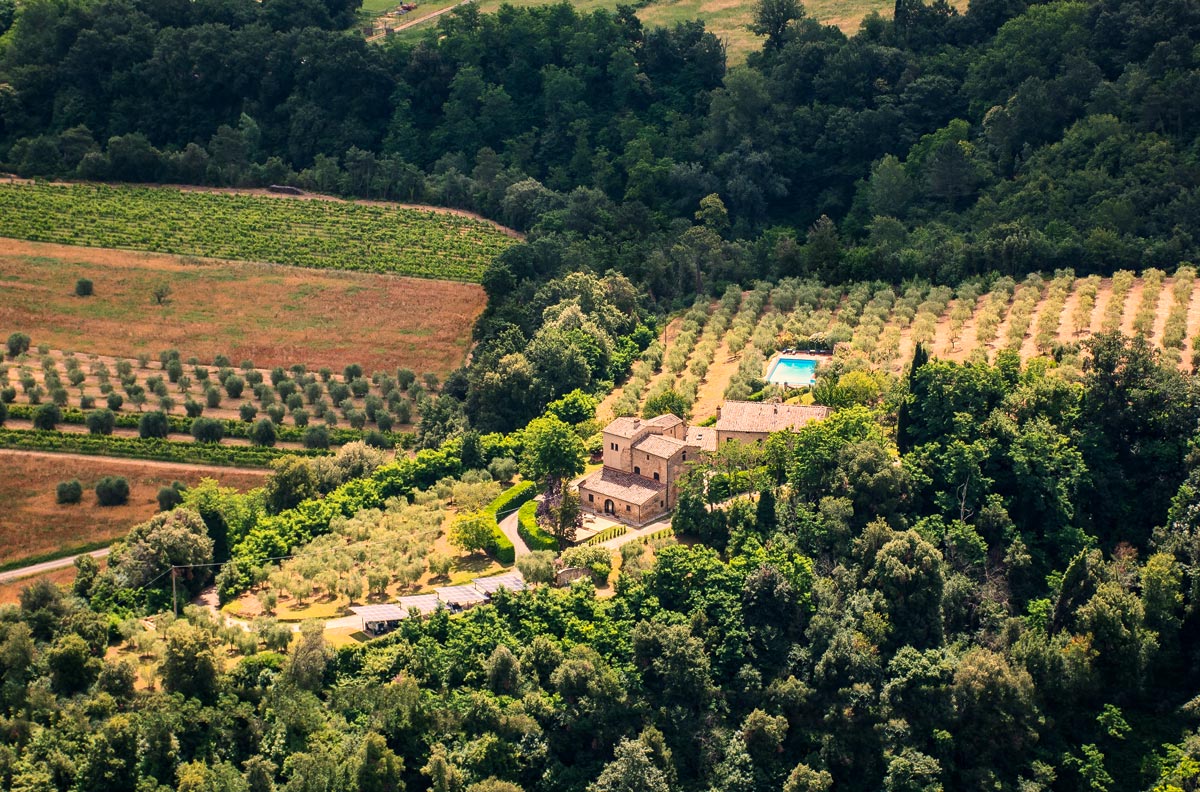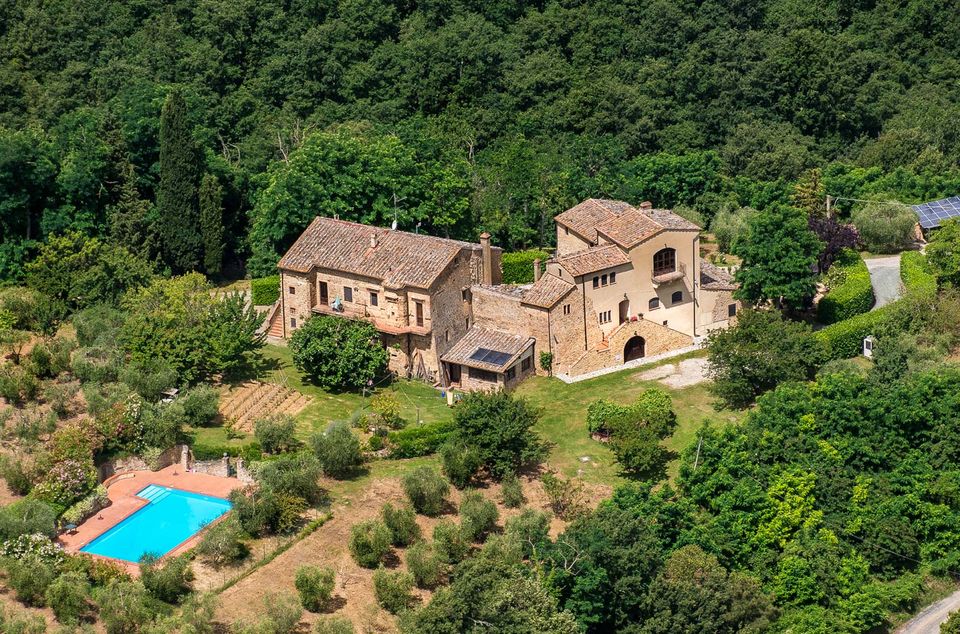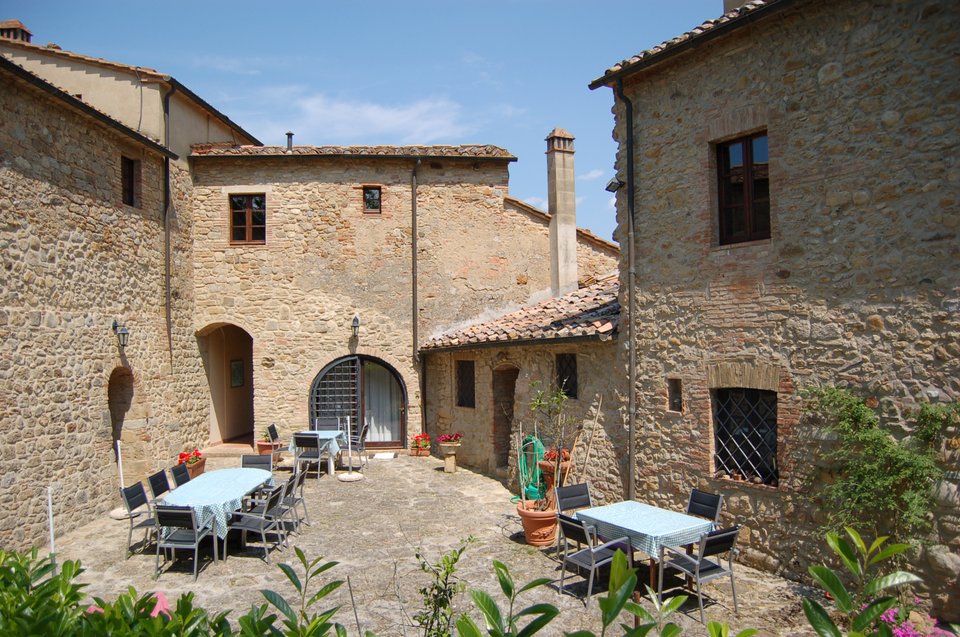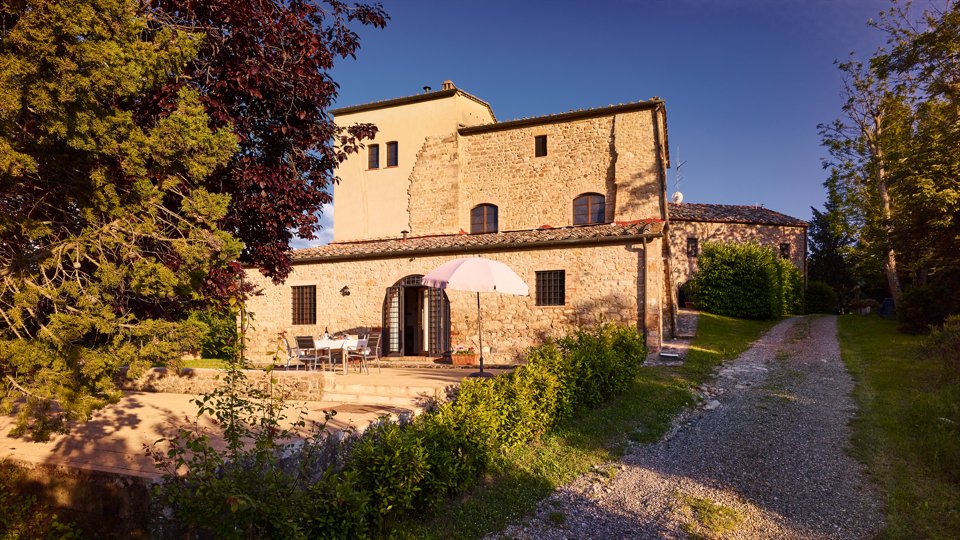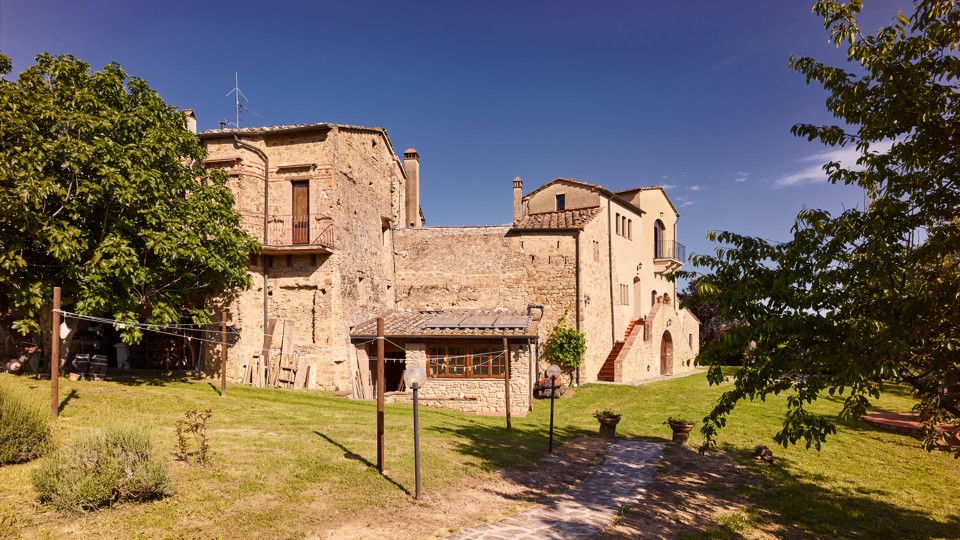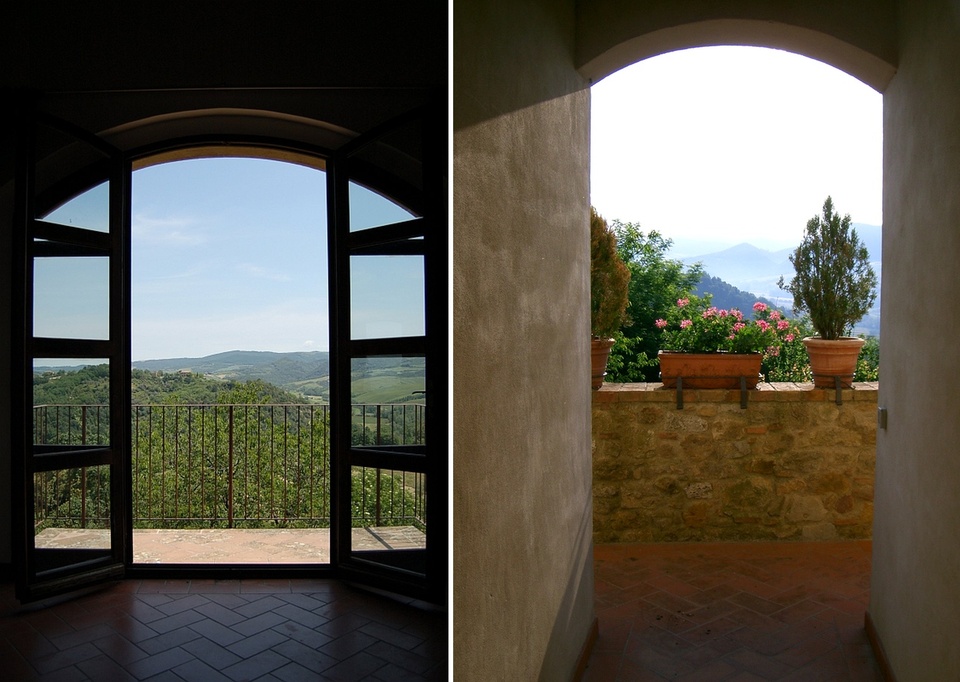 A garden in Tuscany
Ambience
As
ambience
Podere Cortilla has more than 20 ha (50 acres) of country with forest, meadows, fields, vineyards and olive groves. This is an ideal place for quiet holidays with abundant animal and plant life. There are plenty of places to wander around and to sit and enjoy nature. You can swim in the beautiful swimming pool (14m x 7m/46ft x 23ft) or relax and enjoy the wonderful panoramic view. On a separate patio which has a large barbecue and is covered with a grape arbor you can enjoy a meal or an easing stay.
A city with a medieval atmosphere
Volterra
Volterra
is an ancient city in the center of the "culture triangle" Pisa-Florenz-Siena situated on a high hill (545 m/1788 ft.). It allows a far reaching view over the beautiful tuscan landscapes of Val di Cecina and Val d'Era. The inner city is a recognizable medieval center with points of interest, museums, a cathedral and other churches, the Pinakothek, the Roman Amphitheatre, mansions and palazzi from the Renaissance. Volterra has a well preserved old city wall, the old town is to be entered through one of the rustic old city gates. With approx. 11,000 inhabitants Volterra offers a variety of shopping with supermarkets, specialty shops, fashion shops, and restaurants of every category and price class. The large weekly market is a remarkable experience for all visitors. Volterra offers tennis, horseback riding, and golf within reach. The surrounding hills offer opportunities for hiking and biking excursions. The Tuscany is a dream destination for golfers. There are not less than 15 official courses, thereof 9 facilities with 18 holes. The next golf course Castelfalfi near Montaione is only 31 km apart. In the temperate Tuscan climate one can practice the game of golf for 12 months a year.
Most beautiful aims in a direct vinicity
Places of interest
The location of Podere Cortilla in the heart of Tuscany offers not only a unique facet of the typical Tuscan countryside, but also an optimal position of the most beautiful sights and cultural strongholds of the region. Just a few examples:
Pisa
is located about
60km
away and can be reached by the
airport
for air travellers optimally.
Florence
, the city of fashion and Renaissance stronghold
just 80km
.
Lucca
, the city of 100 churches
70km
.
Siena
, its Palio is unique, can be reached at
50km
.
San Gimignano
with its famous dynasty towers, just
30km
.
Golf
can be played by
30km
and the
Mediterranean beach
is also only
40km
away. The ferry to
Elba
is reached after
1 hour
and even the world city of
Rome
can be admired after
2.5 hours
.